Standing in the Gap
Through his love for humanity–in the sense of caring for, nourishing, developing, and enhancing life–Chef Rey has launched a non-profit campaign in the fall of 2014 called 'Standing in the Gap' benefiting Ronald McDonald House Charities (RMHC). Leading up to his 50th birthday, Chef Rey hopes to raise funds and create awareness of RMHC by recognizing caregivers through monthly culinary events culminating into a 50th birthday party and fundraising gala.
Ronald McDonald House Charities, RMHC, is a community outreach program that lessens the burden of healthcare for families. RMHC of Houston/Galveston creates, finds and supports programs that directly benefit healthcare and education for children in the Houston/Galveston regions.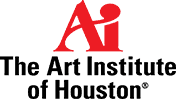 The Chef Rey Scholarship
Needless to say that The Art Institue of Houston played an integral role in helping Chef Rey become Chef Rey as as a result he makes it a priorty to give back in any way he can. One way he is doing so is through a self-funded scholarship for under-privileged students who are passionate about Culinary.