Chef Rey holds the honor to be a special guest chef for the Greater Houston Area McDonald's Owner / Operators transforming McDonald's food for special events. He has prepared five separate gourmet meals using only McDonald's ingredients during the restaurant's Chef Events which are a way for McDonald's to communicate its positive message of good food, good people and good neighbors. He has created everything from Cordon Bleu and Tortilla Soup to Meatloaf Sliders using food only found in McDonald's kitchens.
Through this opportunity he has also been deemed the title, the

Red Shoe Chef

,

which he earned while battling against two other chefs at a fundraising event for Ronald McDonald House Charities.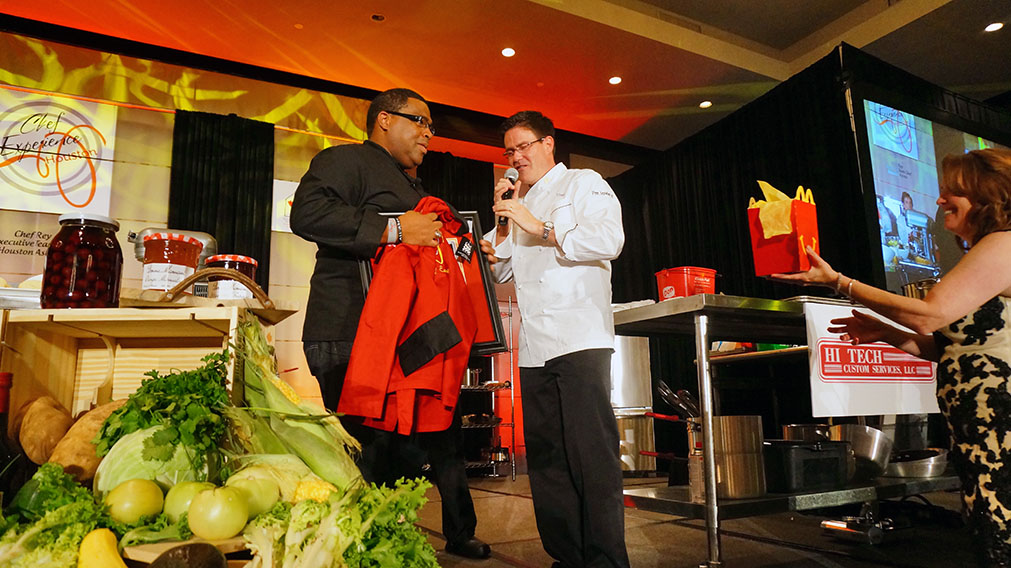 Chef Dan Coudreaut; McDonald's Executive Chef & Director of Culinary Innovation